Looking to learn Reiki for yourself?
Welcome to Learn Reiki London. Tim Harwood, runs his Reiki courses in Central London at regular intervals throughout the year.
Reiki is a pure natural healing energy that is available to all.  The energy itself is present everywhere in the world and through the courses that I teach you can enhance your connection
The Reiki energy is a natural way to promote relaxation and calm the mind.  This peace and release from life's stresses allows your body's natural healing systems to restore balance and recover from the tension that can build up.  This is especially true in modern life where everything can feel like it is pressured and fast paced.
A Reiki treatment is a fantastic way to stop, unwind and let your body be given the energy it needs to maintain itself.  A Reiki course means that you can have can do this for yourself, and can recharge your batteries whenever you need it.
Who am I?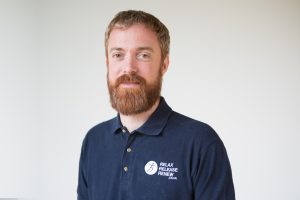 My name is Tim Harwood and I am delighted to be teaching Reiki to people in the heart of London.  I have been trained in Reiki since 2005, and using it on myself on a daily basis.  I strongly believe that the personal growth, peace, calm and sense of well-being that this wonderful energy produces should be learnt by everyone.
The Reiki Courses that I run are relaxed and informal in approach, as this provides a good atmosphere to learn in.  I also believe that learning can be fun and enjoyable.
Where are the Reiki courses in London?
The courses are held in the wonderful space that is the Clerkenwellbeing studios, Goswell Road, Clerkenwell, EC1.  These light, airy and spacious rooms are close to the Angel, Barbican or Old Street Tube stations.  More information can be found here
Tim has been practicing Reiki for thirteen years and is a member of the UK Reiki Federation
Learn Reiki London for your well-being.