To be able to use the Reiki energy you have to undergo an attunement ceremony that form an integral part of each of the Reiki courses.  There are three levels of attunement and you need to complete them in order, to progress to the next one.
What are the Reiki Courses on offer?
There are three levels of attunement: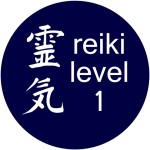 Level 1 - Perfect for anyone who wants to learn about Reiki.  Here the pupil is given access through the attunement to the Reiki energy, taught hand positions for working on yourself and also on others (family & friends only at this level). Some self development practices are also taught.  These are simple techniques that can be included in daily life. More info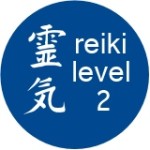 Level 2 - The pupil receives another attunement that helps to increase their connection with the Reiki energy.  They are also taught a number of symbols and mantras that they can use to enhance their treatments.  Self development practices, such as meditation, are introduced. Distant (also known as absent) healing is taught.  This is the minimum level that people would ideally want before they started practicing professionally. More info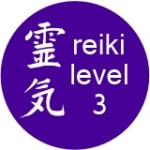 Level 3 - This is sometimes known as the Master Level and is where the pupil receives the final attunement further enhancing their connection with Reiki. They are also shown the final symbols and mantras, more self development techniques. Further training is available for the Master/Teacher level where the pupil is shown the attunement process and trained in teaching others about Reiki. More info
You do not have to take further courses, it depends on what you feel like doing. You generally will feel drawn to the next attunement when it feels right for you.
There is no set time that have to wait between attunements, but I recommend at least 3 months between the 1st and 2nd attunements, with a further 6 months before the Master course. This gives you time to get to know the Reiki and practice the techniques before you move on.
Tim has been practicing Reiki for nine years and is a member of the UK Reiki Federation